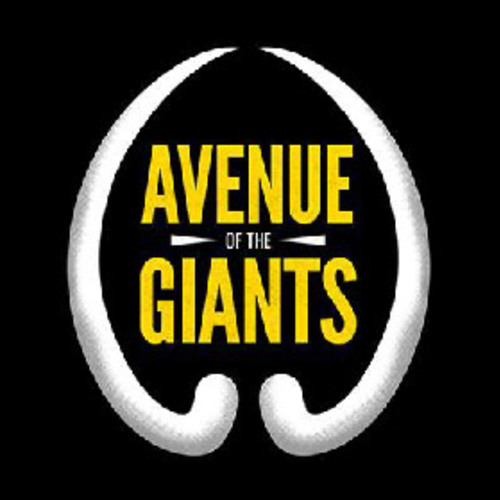 Buy Tickets Now
Fri, May 19

•

8:30PM


The Music Room
AVENUE OF THE GIANTS (CD Release) & A SLOW BOAT TO CHINA
ALCHEMY
$10 IN ADVANCE / 14 DAY OF / $60 VIP TABLES
---
Artist Bios
AVENUE OF THE GIANTS
Avenue of the Giants is the next installment in the evolution of the 90s rock era. Calling Atlanta, GA home, this rock group combines high-energy performances with an arena rock sound backed by three part harmonies reminiscent of Led Zepplin, Foo Fighters, and a touch of Queen. Beginning as a writer duo in 2011 between now guitarist Foz Rock (REHAB, hit single "Sittin at a bar/ Bartender song) and vocalist Devon LeWow (Lazyeye, signed to Ludacris), they chose to write music for other artists until they realized something special was happening. But the band needed a name as meaningful as what they want to accomplish. Before the band was conceived, Foz Rock's life was spiraling out of control during time with his previous band, REHAB. Thankfully a friend took him to the Redwood Forest in NorCal called Avenue of the Giants. There, Foz had an epiphany, feeling in tune and grateful about life. It was a feeling he will not soon forget. Thus, naming the band after a once in a lifetime experience that has influenced him from then on. Fast forward, Avenue of the Giants will be releasing their forthcoming album on September 9th with a slew of singles, videos, and show dates in the works. The band will be hitting the road with touring musicians Justin Aldrich (multi-instrumentalist) and Darrick Atwater (drums for performances), to complete the lineup.
---
A SLOW BOAT TO CHINA
a slow boat to china formed in 2014 with a single goal in mind -- to draw upon wide-ranging musical influences and diverse personal backgrounds to create original music meant to move and affect the listener. The band's forthcoming LP, moderno, is the culmination of countless hours spent writing, refining, rehearsing and recording the tracks that best embody the spirit of this project - saturated sounds, haunting melodies and visceral grooves. The songs are a study in contrast - inspired by the old and the new; hard, but fragile; strange, yet somehow familiar.
---
ALCHEMY
Alchemy is an American rock band from Atlanta, Georgia, formed in 2012 by Sami Michelsen, Nick Whitson and Sean Michelsen. The debut self-titled CD, released on May 25th 2013, is described as an intense blend of Rage against the Machine, Portishead, and Muse… meets Adelle. Alchemy's songs "Heartbeat" and "Resistor" have been featured on Radio 105.7, and the band has performed at Rock 100.5's "In The House", as well as dozens of shows all over the Atlanta area. Known for their explosive presence and performance, Alchemy's shows have been promoted in magazines such as Creative Loafing and Examiner. For the last year, Alchemy has been building their reputation as a band with a distinct sound and a genuine tenacity in the music they create.
---