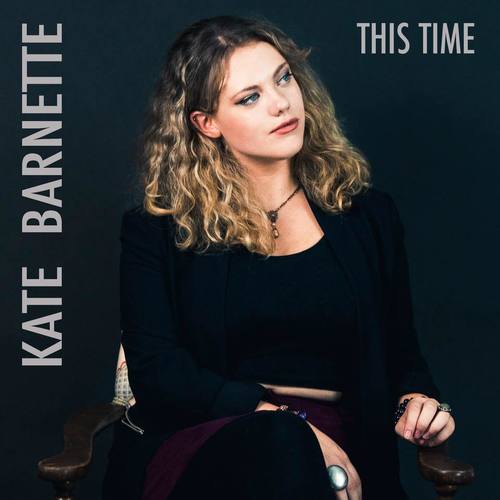 Buy Tickets Now
Sat, Feb 17

•

6:30PM


The Atlanta Room
KATE BARNETTE / THE LOVERS
EARLY SHOW
$8 IN ADVANCE / $12 DAY OF
---
Artist Bios
KATE BARNETTE
Raised in a small north-Georgia town, Kate began singing in church at the age of three. She soon discovered a passion for performing and did it everywhere she could - musical theatre, school talent shows, voice recitals, etc. She experimented with learning several different instruments over the years including piano, trumpet, drums, ukulele, and bass, but recalls picking up her dad's acoustic guitar for the first time in middle school and falling in love with it's tonality and rhythmic qualities. She began teaching herself and using it primarily as a tool for songwriting - one of her dearest passions. By the age of 18 Kate had written close to 100 songs, dropped out of school, and moved to Nashville to pursue songwriting. After only 6 months in Nashville, she grew bored of songwriter rounds and moved back home to Atlanta to put together a band and start cutting her teeth as a professional musician. Her vocal style is truly unique, with influences such as Amy Winehouse, Norah Jones, and Stevie Wonder. Kate's sweet and sultry, yet soulful vocals paired with her acoustic rhythm playing immediately catches the attention of every listening ear in the room. She is known for studying and listening to other instruments and applying the phrasing and musicality of each one to her singing. No performance is ever exactly the same, which truly creates a magical experience when seeing Kate perform live. Her "timeless" songwriting is a craft she has truly mastered over the last decade, each song telling a story and containing incredibly catchy melodies. Kate is now is 22 years old, making a living as a full-time musician and playing alongside some of Atlanta's top musicians. Her self-titled, debut album will be available Jan 12, 2018, which is a collection of some of her favorite songs she has written over the years.
---
THE LOVERS
Originally from Dayton, Ohio, Amanda June made her way down to Nashville to focus on her career as a singer, songwriter and develop her artistry. Amanda has been singing since she could talk and picked up the acoustic guitar around the age of 14. Influenced by Alison Krauss, Dixie Chicks and Sheryl Crow, she knew Nashville was where she needed to be and at 18 years young she took the leap. Amanda started playing as many shows and writers rounds around town as she made herself a familiar face. "Her music stands out among most contemporary country music in the sense that it's music with passion, soul and written from personal experience. With a down-to-earth sensibility and a smooth, sweet voice, Amanda's style blends perfectly with that of Cole Vosbury, a fellow artist who also heard Nashville calling his name."
You may recognize Cole from Season 5 of NBC's The Voice in 2013. Cole, a Louisiana native, has been staying busy since then, playing shows frequently and collaborating with other artists, such as Amanda June. Cole has been playing music most of his life. He has been perfecting his craft of guitar for 12 years and playing music for a living since age 17. Cole's style stands out among others, his soulful, intriguing and gravelly voice compliments his blues, rock, country influenced playing on guitar. After having success in his hometown playing piano bars and bar gigs with his band, he auditioned for The Voice and while on Blake Shelton's team he placed Top 4. He went on to lay roots in Nashville while he traveled around the country to play shows with the help of William Morris Endeavor. While traveling and co-writing the past few years with Amanda June they decided to work on a duo project. The way Amanda and Cole play together is seamless, each artist's voice complementing the other's wonderfully, with no solo or break feeling forced or unnatural– a feat that few artist collaborations can boast. With a simple, beautiful melody accompanied by calm and elegant acoustic guitar arrangements to playing with a band. They won't be stopping their journey anytime soon and plan to put out a full length album.
---