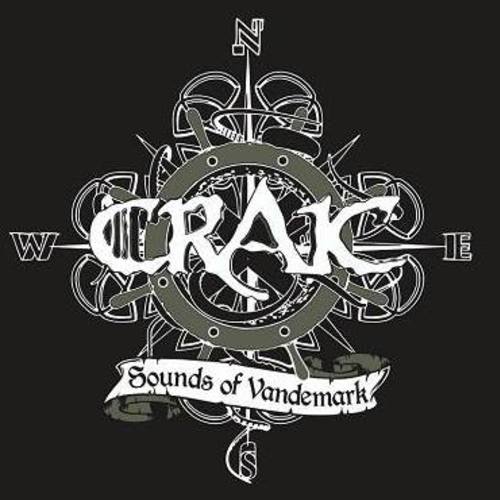 Buy Tickets Now
Tue, Apr 17

•

7:00PM


The Atlanta Room
CRAIC / 1916 / THE MUCKERS / DEADWIN
$10 IN ADVANCE / 14 DAY OF
---
Artist Bios
CRAIC
In 2009 the regional Celtic punk rock band CRAIC, was formed in Cleveland, Ohio.

CRAIC's first EP released in 2011, "It's Still New Enough That It's Forgivable" won multiple "Best of 2011" awards. CRAIC's latest album entitled "Amongst The Mischief and Malarkey" was released in March 2014 and stays true to the Celtic Punk band's core sound and also showed up on many best of 2014 lists from around the world.

CRAIC had the honor to work with ex-Dropkick Murphy, Ryan Foltz at Cleveland Audio to engineer and produce both their releases. The 8 member group blends punk tunes, crystal clear guitar riffs, and traditional Banjo, fiddle, tin whistle and Irish vocals for a unique and exhilarating Celtic Punk musical ride. Some of their influences include The Mahones, Flogging Molly and The Pogues. CRAIC really stands out with their superior lyrics and heavy bluegrass influence as well.

CRAIC consists of Brett M. Burlison (lead vocals & Bodrhan), Timmy Clausing (acoustic guitar), Theresa Kalka (tin-whistle, vocals), Mitch Kozub (banjo, vocals), Jason "Gojko" Kollar (bass guitar), Jordan Hemann (electric guitar, vocals), and Jennifer O'Neal (fiddle).

CRAIC has had the opportunity to share the stage with some great acts such as: The Mahones, The Tossers, Bouncing Souls, The Mezingers, Young Dubliners, The Might Regis, 1916, Ramshackle Army, The Business, Tartan Terrors, Red Hot Chili Pipers, Nelly, 10 Years, The Wailers, and many more. You can you hear CRAIC's tunes on Amazon, Google Play, iTunes, Pandora, Spotify, iHeartradio and many other online streaming sites.

If you're in the mood for a fist-pumping, in-your-face great show, surely you'll have to check out Cleveland, OH's, World's Greatest Traditional/Contemporary Irish, Folk, Bluegrass, Punk-Rock band in the Universe… Your Hooligans With Rhythm…CRAIC!!
---
1916
1916 is quickly become the hardest hitting Irish Rock band this side of Dublin city!

Steve Ladue's drums thunder through the music to generate the distinctive backbeat that makes 1916 so easy to rock out to . He has played in several bands over the years and brings his experience to the table as a truly gifted performer.

Chris VanCleve attacks the upright bass with a fury that you have to see to believe. He combines Rockabilly with Irish Rock to make a kickass and in-your-face sound.


Bill Herring belts out the tunes with a dizzying performance that will leave you wondering where all the whiskey went. His chops as a vocalist and his skill with his trusty Gretsch combine to make a volatile blend of Irish Punk that could make a grizzly bear purr.
---
THE MUCKERS
The Muckers are a five-piece folk-rock band from Atlanta. With a strong emphasis on Irish music, the band also blends influences of Gypsy music, sea shanties, country, rockabilly, and anything else they can get their hands on. The name doesn't mean what you think it means.
---
DEADWIN
Deadwin is a folk n' roll band based out of Folly Beach, South Carolina. The band consists of Nathan Edwin on guitar and vocals & Marc Horne on drums. The band was founded in 2014 and has been playing live shows religiously around Charleston, Columbia, Atlanta, Birmingham, Savannah, Nashville, and beyond.
---