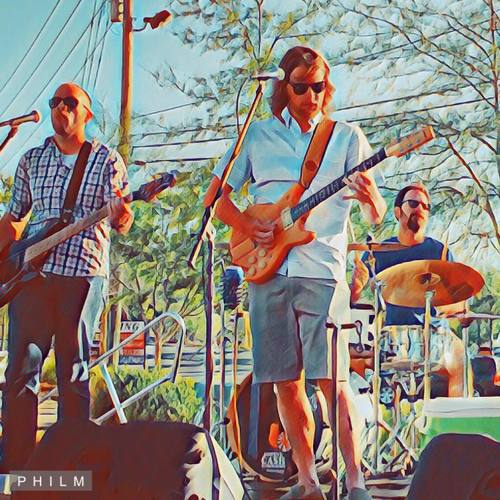 Buy Tickets Now
Fri, Apr 13

•

7:00PM


The Atlanta Room
WET JEANS / PAPER WALLS / WHISKEY TANGO
$8 IN ADVANCE / $10 DAY OF
---
Artist Bios
WET JEANS
Wet Jeans - The worst thing in the world since 2013.

We are from North Georgia and we love music, parties and musical parties. We dare you not to have a good time!
---
PAPER WALLS
You're in a dark room. There's no sound, no sight.
Suddenly, a light appears, soft and flickering, from behind an opaque screen.
There is the sound of a guitar gently humming.
Four men in black are silhouetted. They have their instruments in hand. Instruments of destruction.
This is a funeral parlor. We are here to pay our respects to the music of the past.
We're here to shake the Paper Walls.

Paper Walls is a band hailing from the Appalachian mountains of Georgia. The band's frontman and beard expert is Drayton Mercure. Drayton can play many different instruments and can sing at the same time, so they decided to keep him. Flailing like Conor McGregor in the ring while beating out a rhythm on bass is Mike Hale. Mike's first word as a child was 'Bass', but his mother mistakenly heard it as 'Mama', but you know how mothers are about these things. Paul Wagner holds the world record for most amount of drumsticks broken as sacrifice to rock and roll. Thus the powers that be blessed him with his wicked ponytail. And who could forget Tyler Lee Frush on lead guitar? Musicians and music lovers alike have mixed feelings about Tyler's style of playing, as they say it's not entirely fair that he is revered as a great guitarist when he's not actually playing the guitar, so much as making love to it.

How fortuitous it is that four great musicians were able to align themselves so cosmically. The heavens shook. The mountains trembled. You might have noticed, there was an eclipse?
And thus, their first song was released.
Debuting with the hard hitting song "Save Me From Myself", our heroes were able to not only stake a claim on our YouTube subscriptions but also our hearts.
Stay tuned for more content being released. Which is to say, bring along a change of pants.
---
WHISKEY TANGO
Blues. Rock. Glam.
Andrew "Goose" Hughes - Guitar/Vocals
Tyler Messer - Guitar/Backing Vocals
Jacob Hicks - Drums and Percussion
Dustin Raynes - Bass
---